Our Mission
To provide direction to our customers, through professional, timely and value-based consulting services in business solutions, technology integration, and talent management, while increasing the visibility of Indigenous business and consulting professionals.
Information technology and information management systems
Human resources
Indigenous governance internal policies
Internships "increasing the visibility of Indigenous professionals"
Our Brand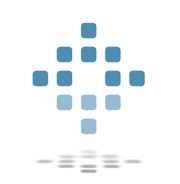 Four arrows, forming a diamond: in many Indigenous cultures this symbolizes the four cardinal directions, North, South, East, and West. The dark squares, in the shape of a teepee, represent the familial bond – in business terms, teamwork. Combined with our name, taken from the Cree word for 'arrow,' you have our business ideal: effective and team-based direction to our clients, through a 360° vision.